Get Started
Begin by going to mail.google.com and clicking the sign in link towards the top right.

Or, select the Student E-mail link the Quick Jump menu from Sauk's home page.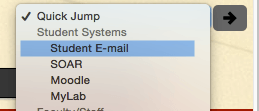 Login
Username:  firstname.middleinitial.lastname@students.svcc.edu  (Example: john.a.smith@students.svcc.edu)
Exceptions:  
If your middle initial is not on file, your username will be firstname.lastname.  (Example: john.smith@students.svcc.edu)
If your firstname.middleinitial.lastname is more than 20 characters, your username will be firstinitial.middleinitial.lastmae (example: j.a.smith@students.svcc.edu)
Password: Your password will start with sv followed by the last 4 digits of your Sauk ID number. For example the Sauk ID @00001234 will have the password sv1234.
Enter your username on the first page.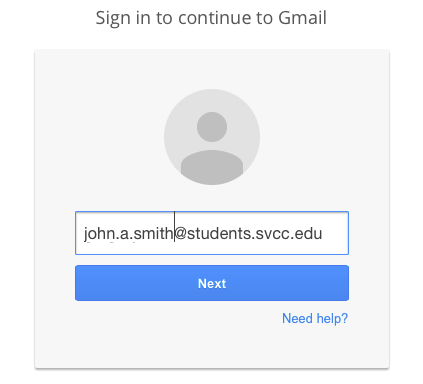 Then enter your password on the next page.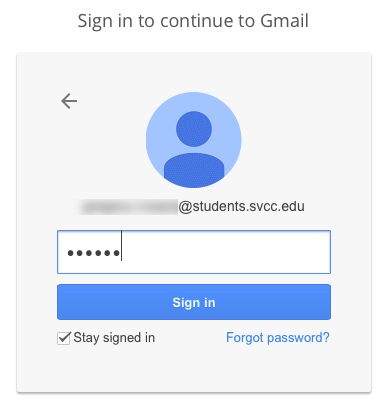 Change your email Password
For a more secure email, you may want to change your password to something else you can remember.
Login into your Sauk email.
Right click on your email address at the top, right corner of your screen.
Click "Account."
Click "Security."
Click "Change Password."
Enter new password (must be 6-8 characters; can use a combo of upper and lowercase letters, numbers, and special characters)
Forgot your changed password? Call the Admissions office at 815-835-6273.