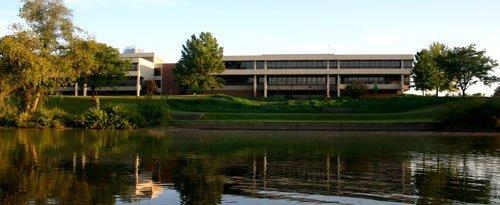 Hear From Sauk Successes!
WHY do I need a college education?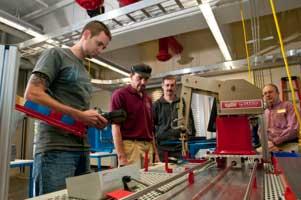 Honestly, you may have no desire to attain a college education. It is likely that many of your own family and friends don't have a college degree and they are doing just fine. But statistically, having a college education may help with (1) finding a job, (2) securing a better salary (with good benefits,) and (3) having a higher job satisfaction.
But let's be careful here, college is more than attaining a bachelor's degree from a 4-year institution. Certainly, attaining a 4-year degree is always an option, but that goal is just not for everybody. However, the completion of a certificate or 2-year degree is becoming as important as a 4-year degree in many markets. Millions of students in the United States are attaining certificates or 2-year degrees and finding jobs that they enjoy AND that pay well.
It is becoming more difficult to find high paying jobs without a college education. The Illinois ACT Report indicates that 65% of the top 50 occupations require some form of college education with up to two-thirds of ALL jobs in the future requiring some sort of college education. But by 2018, it is expected that the U.S. will have produced nearly three million fewer college graduates than the labor market demands. What this means to you is that there are great opportunities for you to attain a new degree, be trained or retrained, find that job you always wanted, AND make more money doing it.

Source: Bureau of Labor Statistics (2013)

National statistics indicate that those who earn a college degree or certificate earn more than those who don't. Surprisingly, nearly 30% of associate degree earners have more earning potential than those attaining a bachelor degree. A 2014 Illinois Economic Impact Study showed that Sauk associate degree completers are expected to earn an additional $600,000 in their lifetime. Education pays.

Source: Carnevale, Rose, and Cheah. The College Payoff: Education, occupation, lifetime earnings.

Recent research indicates that those that have college degrees are generally more satisfied with their careers. In addition, they feel like they have a much greater chance of advancing in their chosen field.
Why should I come to Sauk when I have so many other choices?
Honestly, Sauk is not for everyone. But, for many of you, Sauk is the perfect place to receive an affordable, high quality education that connects you to a job or to a university of your choice. Here are ten reasons to attend Sauk.
While the price of a higher education is skyrocketing, Sauk remains an affordable option at just over $100 per credit hour. And since most of you will be commuting from home, you won't have to pay for expensive room and board either. Skeptical? Compare Sauk to the price of 4-year institutions. Sauk could save you thousands of dollars for the same college classes that you could take elsewhere.

While Sauk can save you thousands of dollars on your education, your finances may still be limited. Over half of Sauk's students receive some sort of financial assistance. You too may be eligible.

Our best known scholarship, the Sauk Scholar scholarship, provides FREE tuition to high school students who were in the top 10% of their high school class or achieved an exceptional ACT score. This program has already given $1.2 million away in tuition. Other scholarships are available through the College's Foundation or from local community organizations. The Sauk Valley Foundation provided over $180,000 in scholarships in 2013-2014.

While Sauk is affordable, we offer some of the best educational opportunities in the area. Sauk transfer students do very well at 4-year universities and colleges; our graduates in nursing and radiation technology pass their state boards at exceptionally high rates; and our students are highly satisfied with our academic instruction on the Student Satisfaction Inventory survey.

If you are looking for an immediate career opportunity, Sauk currently offers 21 career-technical degrees and 55 certificates. Interested in fire science, criminal justice, accounting, computer science, welding, nursing, or radiography? Sauk is the place for you. Some of Sauk's certificates can be completed in even 16 weeks. Other more technical degrees can be finished in two years and we can provide you with some great connections with local business and industry.

If you want to attain a bachelor's degree—Sauk is a great place to start before transferring to a 4-year institution. Sauk currently offers 43 transfer associate degrees that range from English to History to Biology and many more. We have dedicated academic advisors that will help you plan your transfer path from Sauk to the 4-year institution of your choice. And you will get an equivalent or better education at Sauk that will prepare you for your junior and senior years.

We know that you make a lot of sacrifices to earn a college degree, and Sauk provides support during your journey here at the College. Many students struggle with the transition from high school to college; Sauk has an award winning First Year Experience and orientation class that helps reduce that anxiety and clarify your goals. Sauk also has a free tutoring center, exceptional academic advisors, and a supportive staff that can help you along the way to your degree. But, in the end, it's your hard work and dedication that will get you to your goals.

Sauk has been continuously accredited since 1972. Accreditation is a process of validation in which colleges, universities and other institutions of higher learning are evaluated by an unbiased, third party. The Higher Learning Commission, Sauk's regional accreditor, conducted a comprehensive review of the College in 2012 and issued Sauk 10 years of continued accreditation until 2022.

Sauk is situated near Dixon, Sterling, and Rock Falls, where 40,000 people can access Sauk's campus within 15 minutes. And, while it's a little longer drive for some of you, we are still much closer than most colleges. Plus, Sauk has evening and online classes that allow you to reach us when your schedule allows.

Sauk was rated as one of the top 25 colleges in Illinois by CNN. It is our primary focus to see you succeed, whatever your goal is.