Adult Literacy (Project VITAL)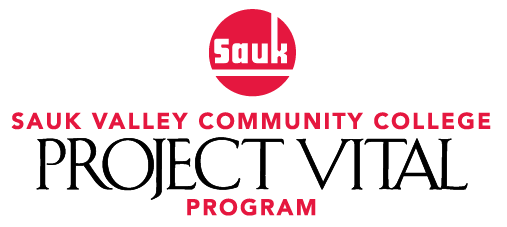 Project VITAL is a tutoring program for adults wanting to improve their reading skills, improve their English language speaking skills, or obtain citizenship. 
This program is for students who are 17 years or older, who are NOT enrolled in high school, and read below the 9 th  grade reading level.
What is the cost to participate in this program?
This program is FREE for qualified students.
How do I enroll in Project VITAL?
To get started, contact the Adult Education office at 815-835-6310. All new students will meet with the Adult Literacy Coordinator to prepare for learning success.
Alfabetización para Adultos (Proyecto VITAL)
Proyecto VITAL es un programa de tutorías para adultos que quieren mejorar sus habilidades de lectura, mejorar sus habilidades para hablar en Inglés, u obtener la ciudadanía.
Este programa es para los estudiantes quienes tienen 17 años o mayores, no estan asistiendo a la preparatoria, y tienen un nivel de lectura debajo del noveno grado. 
Cuál es el costo para participar en este programa?
Este programa es gratuito para estudiantes que cumplan con los requisitos.
Cómo me inscribo en el programa de VITAL?
Para comenzar, contacte la oficina de Educación para Adultos al 815-835-6241. Todos los estudiantes nuevos tendrán que verse con la coordinadora del programa de Alfabetización para Adultos para prepararse para un aprendizaje exitoso.