Commercial truck driving is one of the fastest growing jobs in the United States. In fact, the Bureau of Labor Statistics indicates that 100,000 more truck drivers will be needed by 2024. Having a Type A commercial driver's license can put you in the driver's seat of a new, high paying career.
Instruction
Week 1
40 hours of classroom instruction that prepares students to receive their Type A driving permit. All instruction occurs at SVCC in room 3K4 (third floor, river side) generally from 8:00am - 5:00pm, Monday-Friday. However, class times may vary.
Weeks 2-4
Training includes 120 hours of behind-the-wheel training in late model tractor trailers. This training prepares students for the Class A (CDL) driving exam. Truck driving training will begin at 8:00am Monday-Friday in Sauk's East Parking Lot. As students' skills progress, they will be driving on roads throughout Northwest Illinois.
Cost
$4,520 includes cost of driving permit, drug screen, Department of Transportation physical, and administrative fees.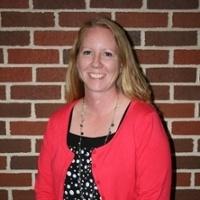 Contact Information
Brenda Helms will provide you with an orientation to the truck driving program, payment options, and answer any of your questions before you enroll. Contact Brenda today at 815-835-6212 or brenda.helms@svcc.edu!