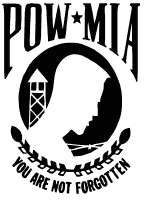 If you are the dependent of a person who was an Illinois resident at the time he/she entered active duty and has been declared to be a prisoner of war, missing in action, dead as a result of a service-connected disability, or disabled with a 100 percent disability as the result of a service-connected cause as recognized by the U.S. Department of Veterans Affairs or the U.S. Department of Defense, you may be eligible to receive the MIA/POW Scholarship. This scholarship may be used at public colleges in Illinois, and is administered by the Illinois Department of Veterans' Affairs.
For more information, contact Tracy Smith at 217.782.3564 or visit the Web site for the State of Illinois.
How Much Does VA Pay?
This program pays eligible tuition. Qualified applicants may use this grant at the undergraduate or graduate level for the equivalent of four academic years of full-time enrollment, which is measured in eligibility units. MIA/POW Scholarship eligibility units are based on the enrolled hours for a particular term, not the dollar amount of the benefits paid. 
How Do I Apply?
You may apply by filling out the MIA/POW Scholarship Application and submitting the completed form, required supporting documentation and a SVCC Veteran Educational Benefit Cover Sheet to the Office of Student Financial Assistance. You will be required to provide a copy of the MIA/POW card when approved.
How can I Prevent Overpayments and Penalties?
An overpayment is an incorrect benefit payment that is more than the amount to which you are entitled. You must promptly notify SVCC's Certifying Official of changes affecting your benefits, to prevent or reduce overpayments.
How Can I Get More Information?