Skyhawk Student Help Desk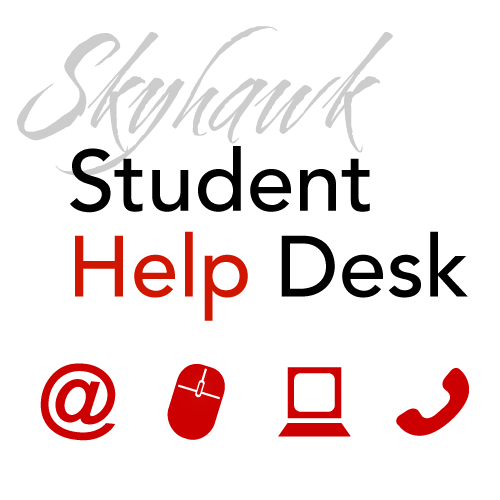 The Skyhawk Student Help Desk is located in the 2F01 open computer lab. The Help Desk is open during Fall, Spring, and Summer semesters. Check the schedule here. To reach the Skyhawk Student Help Desk by phone, call 815-835-6229 (ext. 229 from a campus phone). 
Do you need help with:
Ask a lab assistant for help with:
accessing your Sauk student accounts such as SOAR, Canvas, or Email
your Office365 account
forwarding your SVCC student email to a personal email account
syncing SVCC student email on your phone or tablet
connecting your devices to SVCC's wireless network
signing up for SVCC's text alerts
troubleshooting basic spyware or virus problems
uploading assignments, posting to forums, or other Canvas activities
using Microsoft Word, PowerPoint, or other Sauk tools
your "How do I ... ?" question
Still need help?
Visit the Skyhawk Student Help Desk in 2F01 for assistance during these hours or email a detailed description of your problem to help@svcc.edu and ITS staff will reply as soon as possible.