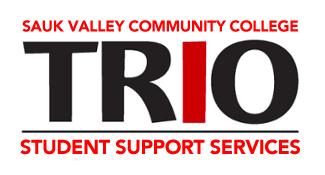 The TRIO conference held at the beginning of each semester and is required for TRIO participants to attend. This allows students to meet with other TRIO participants and gain skills to use throughout their college career. Students also complete their required workshops each semester by attending the conference.
Our TRIO program helps students to develop college transitioning, self-actualization, and student empowerment skills by utilizing research. The panel discussions described in Stephens, et al. (2014) is a component of our proposed TRIO Conference. The panel consists of a diverse group of second year TRIO students who want to share their experiences with first year SSS students. This process not only assists first year TRIO students in developing key non-cognitive skills, but also helps second year students by allowing them the opportunity to reflect upon their time with TRIO and the experiences and knowledge they have gained.
The development of certain non-cognitive skills are essential to the development of successful students and is therefore one of the goals of our TRIO program. Examples of such skills include the development of realistic academic, life, and career expectations, emotional and social skills, effective study habits, and a sense of belonging on a campus by engaging with the campus community.